This final blog ties up all the final aspects to this epic journey to China!
So the final show on the first 2016 tour was the last gig at the Bingo theatre which is one of the premier venues at the University at Chongqing. We took a quick band pick before we left.
We headed off to the gig. Some venue pics here: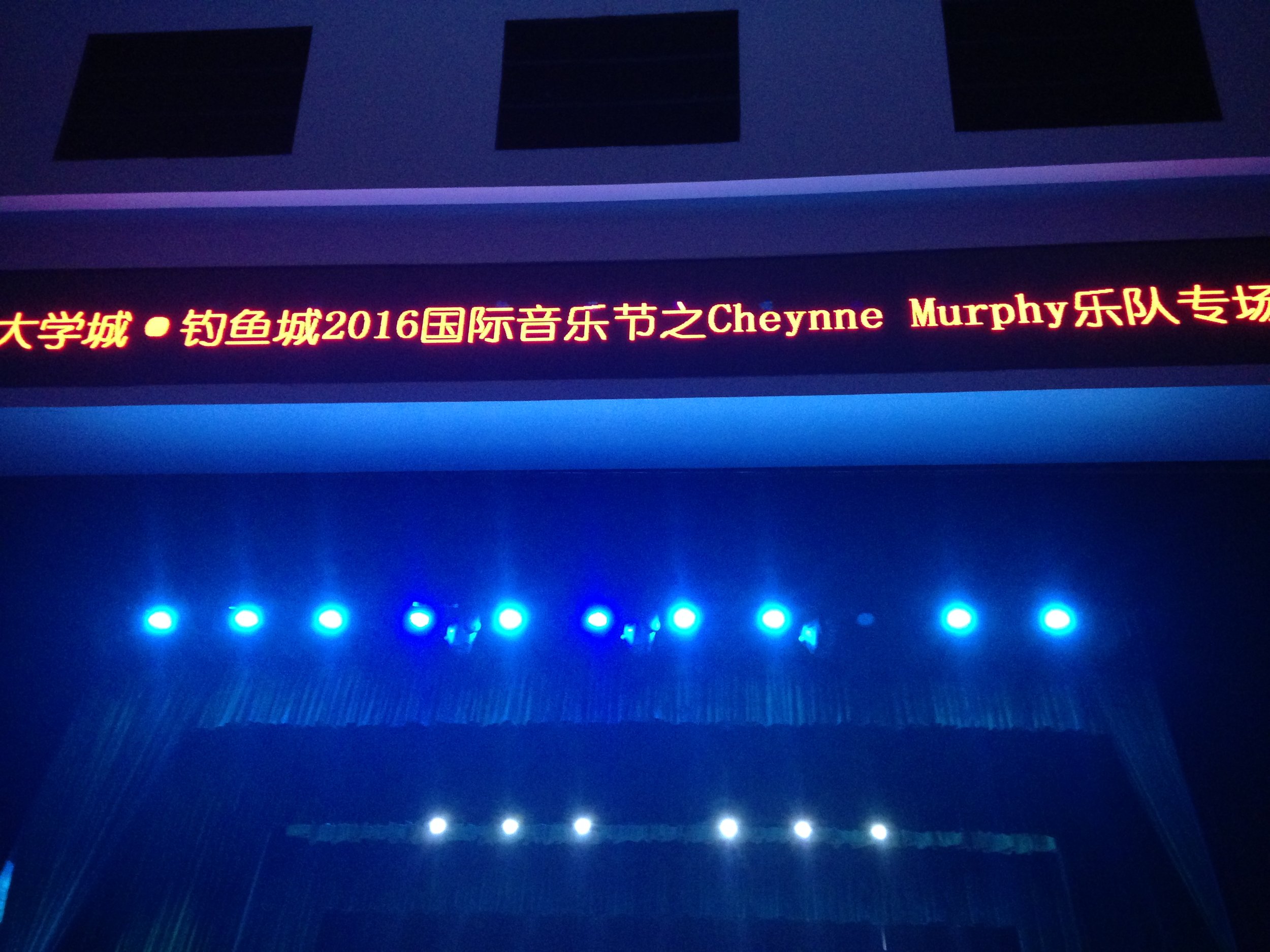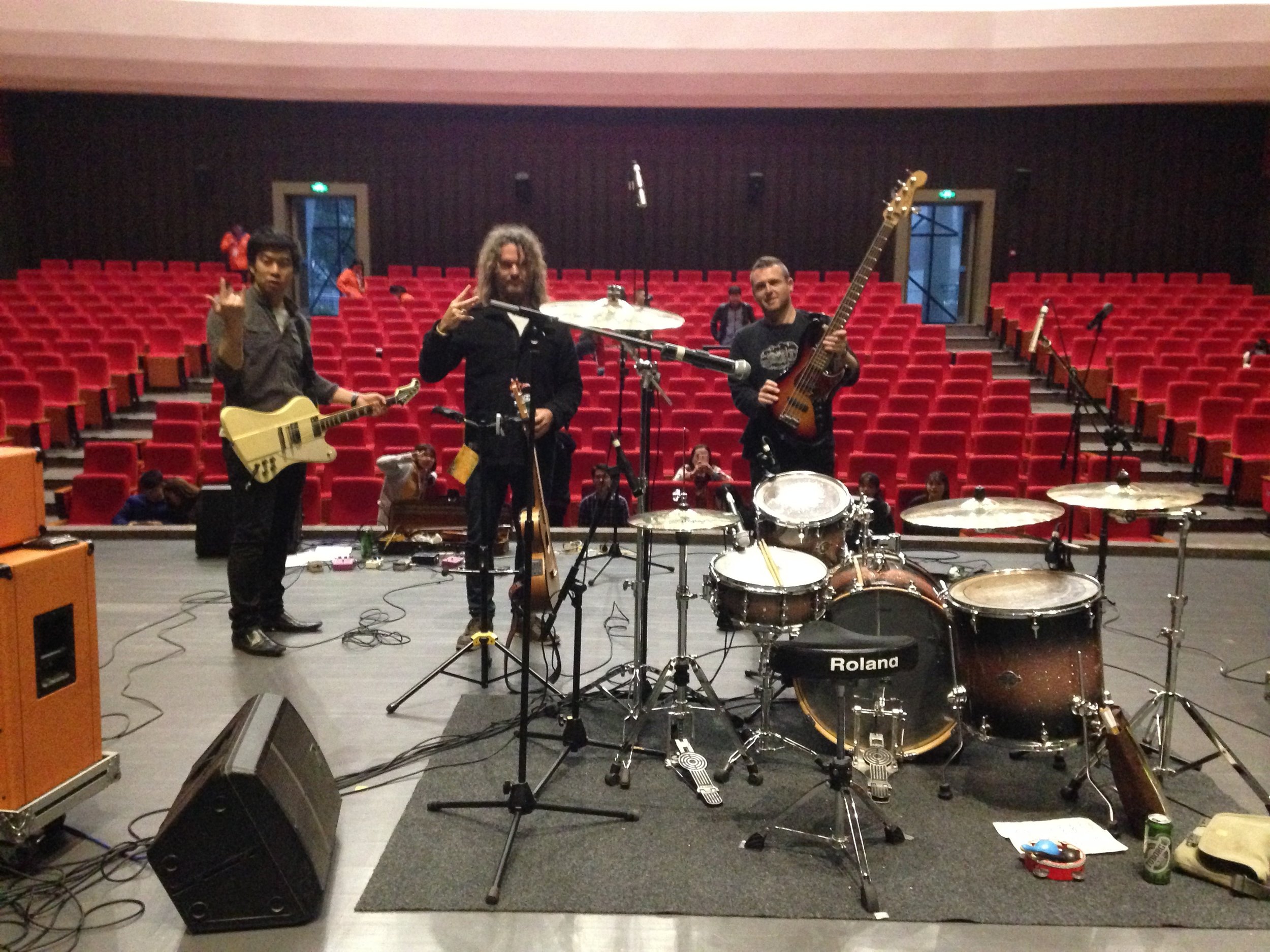 This video shows a bit of sound check earlier and a few quick clips from the night. We had a thumping bass drum which distorted audio but we had a really good show in a really good venue.